Tale of the Tape
Happy Tuesday everyone. Markets snapped their two-day losing streak. ✌
Nifty and Sensex rebounded from the lows as investors bought the dip. Midcaps (+0.6%) and Smallcaps (-0.1%) traded mixed. The advance-decline ratio was evenly split. 😑
Except for Autos, all sectors closed in the green. Real Estate (+3.6%) and Metal (+2.6%) stocks pulled back after yesterday's bashing. IT (+1.9%) remains a constant source of strength. 💪
SBI Cards closed down 1% after private equity major Carlyle Group sold a 3.4% stake in the company. 💸
HCL Technologies (+2%) hit a new all-time high. 🥳 The company signed a five-year deal with MKS Instruments for digital, cloud services. 
NDTV was locked in a 10% upper circuit for a second straight day. 🤑
Tata Motors (+1%) will increase commercial vehicle prices by 2% from October. 🚘
IDBI Bank ripped +6%. Fairfax, Blackstone, and KKR are top contenders to acquire a controlling stake in the lender, as per media reports. 💰
Paras Defence and Space Technologies IPO got oversubscribed 17x on Day 1. Sansera Engineering IPO allotment details are out. Check out if you're one of the lucky few here. 👍
Cryptos continue to plunge in the aftermath of the Evergrande crisis. Bitcoin (-4%) slipped below the $44K mark. Ethereum tumbled 3%. Solana was flat. 😓
Here are the closing prints:
| | | |
| --- | --- | --- |
| Nifty | 17,562 | +1.0% |
| Sensex | 59,005 | +0.9% |
| Bank Nifty | 37,236 | +0.2% |
---
Moving Up The Ranks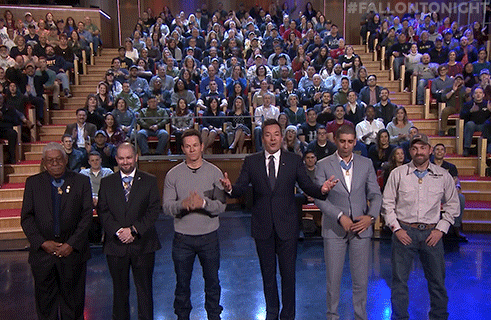 The Indian stock market may become the 5th largest globally by 2024. Top 5 baby! 💪
The long list of IPOs coming over the next 2-3 years will add ~$400 billion to the Indian markets, according to Goldman Sachs. That's likely to drive India's total market valuation to +$5 trillion surpassing our colonial rulers, The United Kingdom! 😎
Here's the catch, this growth won't be led by familiar names like TCS, Reliance, HDFC, and others. Instead, it will be led by the new age internet companies that we've all come to know and love. ❣
A record 27 startups have hit Unicorn status this year. Rising internet adoption, better availability of private capital, and a favorable regulatory environment have boosted growth. Most of these startups are focused on India's digital economy. Following in the footsteps of Zomato, a number of companies like Paytm, Policybazaar, Ola among others are set to hit the capital markets. 📈
These so-called "new economy" stocks will eventually replace the aging Nifty heavyweights like Banks, Energy, and IT stocks. FYI – new economy refers to tech-driven high-growth industries. Goldman estimates their weightage in benchmark indices to triple from 5% to 16% during this period. Let's hope tech valuations stay up. If so, this is lit 🔥
---
Robinhood Tests a Crypto Wallet
US trading app Robinhood is testing a cryptocurrency wallet feature on a beta version of its iPhone app — users can transact with digital currencies without converting them to dollars. 😁 Bloomberg claims the move will make it easier for customers to store, send, and receive digital currencies. 
As per the report, Robinhood's latest software has a waitlist page. Code in the app will refer to crypto transfers. Crypto is a huge opportunity not just for Robinhood. Back home, Nithin Kamath, Founder & CEO at Zerodha believes crypto could be the next big disruptor. And, he may be correct.
A recent report by Chainalysis ranked India 2nd globally for crypto adoption. 🥈 Crypto investments in India have jumped from $200 million to $40 billion in the past year. India, with its 15 million crypto traders/investors, is on course to become the largest market ahead of the USA (23 million). 💯
A majority of this growth is driven by young millennials (sub-35 years old) living outside the large cities. India's largest crypto exchange WazirX recorded a 2,648% growth in user sign-ups from Tier-II/III cities. 📈
Having said that, crypto's future in India still remains uncertain. All hopes are pinned on the incoming Cryptocurrency Bill. Once these regulatory challenges are solved, maybe then Zerodha offers crypto services? 🤞
---
No Game Time?
Karnataka seeks to ban online gaming. 🎮
The State Government has proposed to ban any form of online games that involves profits, betting, wagering, or exchange of currency. The bill, however, exempts lottery and betting on horse races. 😏
The fact that the bill does not distinguish between a "game of skill" and a "game of chance" has caused some serious frustration. Trade and industry bodies have requested the Government to review the proposal. 
Praveen Khandelwal, National Secretary-General, at Confederation of All India Traders, wrote to Chief Minister Basavaraj Bommai:

A game of chance is pure gambling, which is addictive and should be dealt with adequate legal procedures. On the other hand, a game of skill enables gamers to monetize their gaming talents and finesse. Once the bill bans online skill games, the law-abiding Indian companies will exit the market and the users will turn to harmful offshore and betting apps, which are harmful and dangerous
If the bill gets passed in its current form, all online games including Chess, Poker, Rummy, etc. will be prohibited. This is negative for popular online gaming companies like Dream11, Nazara Technologies, and Junglee Games. 👎 A large thriving ecosystem of game developers, animators, etc. would also be adversely affected. Let's hope for the best.