Tale of the Tape
Happy weekend everyone. Markets snapped their two-week gaining streak. 📉
Nifty and Sensex slipped 1.5% each. A combination of steep valuations, withdrawal of easy money measures, and rising Omicron cases dented investor sentiment. Midcaps and Smallcaps witnessed deep cuts, down ~2.5%. The market breadth was extremely weak with only one gainer for every five losers. 😓
Except for IT (+1.4%) stocks, all the other sectors ended lower. Real Estate (-4%) and Banks (-3%) were the biggest casualties. Accenture's blockbuster Q1 results had a positive rub-off on Indian IT services companies. Read more below. 📊
Indiabulls Housing Finance (-8%) said promoter Sameer Gehlaut will resign from the board. 👋
Yes Bank (-2%) will consider raising funds on December 21. 💰
Hindalco will acquire Norway-based Hydro's aluminum extrusions business for Rs 247 cr. The stock closed flat. 🏗️ 
Bharti Airtel (-2.5%) pre-paid over Rs 15,500 cr to clear all dues for the spectrum acquired in 2014. This will reduce the company's interest cost burden by Rs 3,000 cr. 💸
RCF (-4%) will invest Rs 915 cr to set up a new fertilizer plant in Maharashtra. 🏭
KEC International (+1%) won multiple orders worth Rs 1,041 cr.  👍
IPO Update. RateGain IPO had a disappointing listing. The stock closed at Rs 339 per share, -20% from its issue price. HP Adhesives IPO got oversubscribed ~20x on the final day. 💪
Cryptos cooled off. Bitcoin and Ethereum sank 4%. Cardano was down 5%. Solana slipped 2.5%. 🔻
Here are the closing prints:
| | | |
| --- | --- | --- |
| Nifty | 16,985 | -1.5% |
| Sensex | 57,012 | -1.5% |
| Bank Nifty | 35,619 | -2.5%  |
---
Stocktwits India Update!
From reporting on startups raising money to pullin in the dough ourselves, we've turned a corner! 😊
We're super excited to announce that Stocktwits has raised $30 million in its last funding round. The Series B raise was led by Alameda Research Ventures (FTX affiliate) and Times Bridge, the investment arm of Times Group of India. 💯
We plan to build on the hard work and foundation laid by our dedicated team. This involves creating the world's largest equity and crypto community, easy to understand finance content, and memes of course. Our aim is to become the voice for retail investors and traders and our collaboration with the Times Group family of assets will be key in our mission. ✌️
We're thankful for all your love and support. We guarantee you things are about to get super crazy out here. Stay tuned for more 🤗
---
Standing Tall
IT stocks stood head and shoulders above the rest. Bumper quarterly results from global IT giant Accenture spurred buying across the board. 💸
Accenture's Q1 revenue and net profits blew past Street expectations. Broad-based growth across key verticals and geographies drove the outperformance. The company's order book grew 30% over the previous year to a record $16.8 billion. Enthused by the strong performance, Accenture has raised its FY22 revenue growth guidance to 19%-22% vs 12%-15% earlier. 📊
Apart from this, a weaker rupee also is a positive for IT companies. The Indian Rupee hit an 18-month high of Rs 76 against the US Dollar. Fun fact: every 1% depreciation in the rupee boosts earnings of IT companies by 2%. 🤑
Sticking with IT, Wipro is all set to re-enter the Sensex. The software service firm was excluded from BSE's key benchmark index in 2018. This means Index funds and ETFs will have to include Wipro in their portfolios. Experts say this will trigger fresh buying of +$160 million in the stock. Wipro's got it all. 🔥
---
The American Dream
Edtech giant Byju's is flirting with plans to go public in the US. 🥳
India's most valuable startup has always stood out from its peers. And, it's no different this time around! Byju's is reportedly opting for a SPAC merger to accelerate its plans to go public. It plans to raise $4 billion, which will push its valuations to a whopping $45 billion. New York-based Churchill Capital is tipped to win the bidding round! If it goes through, it would become the biggest SPAC merger to date. 👍
Financial term of the day: SPACs – are shell companies that raise money by going public, then acquire other companies and take them public in the process.
Byju's claims to have 100 million users of which 7 million pay for its courses. Byju's attracted $1.2 billion funding in Nov. We recently discussed it in our newsletter here. The company acquired 10 startups in 2021. It aims to cross $1 billion in revenues in FY22. 👊
However, not everyone is pleased with its growth strategy. Byju's has received much criticism for its unfair practices both from parents and its own staff. The matter has blown up into a full-scale controversy. Here's TheNewsMinute with more deets! 🕵️
---
Memes and Men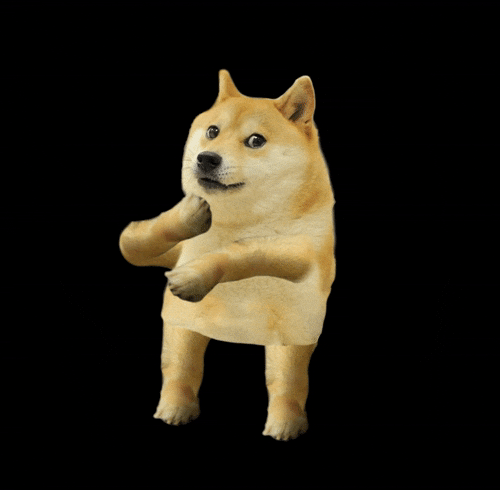 India's largest crypto exchange, WazirX reported a 17x jump in trading volumes to $43 billion in 2021. Crypto FTW! ⭐
A majority of this growth is driven by young millennials (sub-35 years old) living outside the large cities. These first-time investors are trading in Bitcoin, Tether, Shiba Inu, Dogecoin, and Wazirx Token the most. 🚀
Unlike equities, crypto trading is more inclusive with females participating equally in the bull run. WazirX says female signups rose 10X over the previous year but to be fair it is on a low base. Interestingly, data shows that women are more calculated in their risks and traded mostly in Bitcoin. On the other hand, men YOLO'd their way into Shiba Inu and Dogecoin mostly. Risk hai toh Ishq hai lala. 😜 WazirX is also working scaling its NFT marketplace. The company has around 1,000 NFT creators and has sold +5,000 NFTs. 💪
WazirX said in its press release:
As more people began to read about crypto and invest in this emerging alternative asset class, WazirX witnessed a massive surge in user signups leading to us crossing 10 Million users. Above and beyond urban cities, we witnessed over 700% growth in signups from smaller cities.. It shows growing crypto adoption in the semi-urban and rural India.
Meanwhile, recent media reports suggest that the much-anticipated crypto bill in India may not be introduced for now. The Government will continue discussions with all stakeholders as it irons out all key aspects of the bill. Its bill summary caused much panic amongst investors, and traders. Lets hope for the best. 🤞
---
Movers and Shakers
Here's a look at this week's top movers from the Nifty 500. Tata Teleservices (+28%) took the pole position after advancing for an eighth straight week. 🥇 Bajaj Electricals (+16.5%) posted its highest weekly gain since Feb. Network18 (-19%) saw profit booking after last week's monster rally. Macrotech Developers (-16%) posted its worst weekly fall since listing. 📉Check out their charts below: